Social Isolation is more than feeling lonely
How connected are you?

Social isolation has reached epidemic proportions and has a negative impact on our emotional and physical health.

Are you or a loved one at risk for social isolation? Take this assessment to find out if you are at risk.
TAKE THE ASSESSMENT
Here to Help During the Coronavirus Pandemic
We've assembled resources to help you stay connected during this challenging time.
View Coronavirus Resources
Need Help? Find Support Services in Your Area
Search our Local Assistance Directory for free or reduced cost services that may combat or prevent social isolation. You'll also find services like medical care, food, job training and more.
To help us better serve you, please answer a few questions.
Recent Research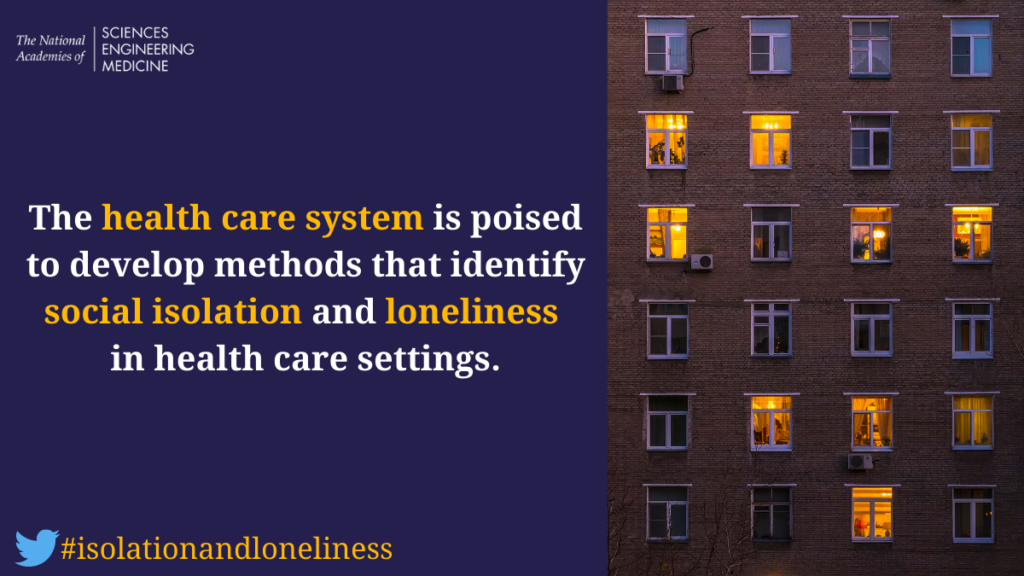 How health care providers can help reduce the adverse health impacts of social isolation and loneliness.
National Academy of Sciences
Outside-the-box solutions for the health hazard impacting older Americans.
With older Americans at higher risk for social isolation, science may have a treatment.
Learn More
We all have a role to play in addressing this complex public health issue